Hair Solution RU58841
---
Buy Ru58841 from MV Supplements Europe

Do you want to win the battle against Hair-loss? Buy RU58841, Our product is manufactured and bottled in Sweden additionally we provide a Full lab test, 99% pure RU5884.

How does it work?

Firstly, RU58841 is an androgen receptor antagonist and DHT blocker you can buy in Europe. what this means it has a binding affinity to the androgen receptors in your scalp. Just like DHT does.

When RU binds to the androgen receptor in your scalp it blocks the pathway and inhibits DHTs ability to shrink your hair follicles. That is how RU has been saving men's and women's hairlines across the world. 

Meaning, when RU58841 occupies the androgen receptor DHT has no opportunity to bind.

Additionally, research suggests that the effects of RU58841 may be long-term. This means har-loss protection from DHT will continue even after stopping treatment.

Additional Benefits you will see with RU58841

Reduction in hair-loss
Increased hair follicle size
Increased hair growth

How to use RU58841

Simply apply 1ml of Ru58841 per day then let it sit. RU58841 can be applied twice per day but for most people, this will not be necessary.

We developed RU58841 and offer it for you to buy because we have been using RU ourselves for years and understand how well it works. We have experienced not just short-term benefits but long-term as well.

Our RU is made fresh in small batches and is refrigerated at 2°c before shipping to keep the product fresh, unrefrigerated it has a shelf life of 6 months

RU58841 Clinical Studies

Additionally, there have been numerous clinical studies in Europe on the effectiveness of RU58841 to combat androgenetic alopecia. They all have shown that topical application of RU58841 on the affected area of the scalp increased hair density increased the percentage of hair in the anagen phase and provided a better netto growth of hair. There is no question that RU58841 works. 

Buy RU58841, our tracked EU shipping is only 3-4 days. If you are ordering outside Europe We always pay full customs fee's for the customer.

60-day return policy for any item if it has factory sealed and unopened

lastly, our customer service can be contacted at any time

Dosage: Apply 1ML RU58841 to the affected part of the scalp daily.

Storage & Warnings: Store in a cool, dry place. Keep away from intense light and heat. RU58841 is not for human consumption.

Ingredients: 70% Ethanol + 30% Propylene glycol + RU58841 + 0.001% Caffeine

Links to Clinical Studies of RU58841:

https://buff.ly/3KMXb1Q. 

https://buff.ly/3Lcr7G7. 
We provide free next day shipping to our Swedish customers
---
If the product is not as we claim, we will pay for the cost of the lab test.
-
Before/after
RU58841 & Pyrilutamide are incredibly potent, this is the caliber of results that can be achieved by these powerful DHT Inhibitors.
Before
After
Will there be any customs fees for me?

We will pay any customs fees for all customers outside the EU, no hidden costs for you, simply place your order and let us handle the rest.
What if my order gets lost or is seized by customs?

We will reship in accordance with our shipping policy no questions asked.
Why does MV Supplements pay $250 per month to be an official Trustpilot partner?

We pay to be an official Trustpilot partner so our customers can hold us accountable for everyone to see. Unlike our competitors who use review apps on their website which they can add and remove reviews, We use Trustpilot which can not be faked or edited in any way, so customers who are new to our site can understand we are legitimate and will always stand by our promises.
How long will it take to get my orders?

Our shipping carrier claims 3-5 days to Europe, 4-6 Days to USA and 4-10 worldwide, We have found this to be accurate for the most part.
Where do you source your raw materials.

We have extensive contacts in China we source our raw materials from and have built strong relationships with several very reliable suppliers. We have been in this industry a long time and can understand very easily the high quality of raw materials we are getting from our suppliers.
What are your largest markets?

Our largest customer bases are in Sweden, Germany, Hungary, Italy, Spain, Denmark, Finland, France, Canada, and the USA.

We also have a very loyal customer base in Austria, Belgium, Bulgaria, Croatia, the Republic of Cyprus, the Czech Republic, Estonia, Greece, Ireland, Latvia, Lithuania, Luxembourg, Malta, Netherlands, Poland, Portugal, Romania, Slovakia, and Slovenia.

But we do offer shipping options to all countries worldwide Including countries in South America, Asia, and Africa.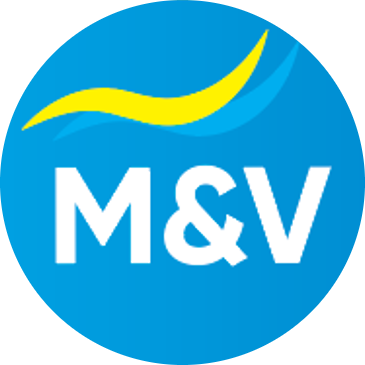 Our customer support is available 24/7
Average answer time: 24 hours
Contact us